WORKSHOP CERES 2001
Astrometry and physics of Minor Planets from Observational Networks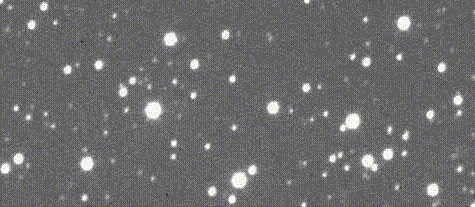 The asteroid (146) Lucina in a 10' width field
br/> Workshop dedicated to the bicentenary of the discovery of Ceres by Piazzi
held on October 9-12, 2001, in Paris,France organized by
Institut de mécanique céleste / observatoire de Paris.
Organizing committee
J.-E. Arlot (1) (chairman), M.-A. Barucci (2), C. Blanco (6), J. Berthier (1), F. Colas(1), D. Hestroffer (1), J. Lecacheux (2), J. Renaudineau (1), D. Simon (1), P. Tanga (3,5), W. Thuillot (1), A. Vienne (1,4)

(1) Institut de mécanique céleste (IMCCE), Observatoire de Paris, France
(2) Département de recherche spatiale (DESPA), Observatoire de Paris, France
(3) Osservatorio Astronomico di Torino, Italy
(4) Laboratoire d´Astronomie, Etudes des Systèmes Dynamiques, Université des sciences et technologies de Lille, France
(5) Observatoire de la Cote d´Azur, Dept Cassini, Nice, France,
(6) Dipartimento di Fisica e Astronomia dell'Universita` di Catania (Italy)
Sponsors
This workshop is sponsored by CNRS (Centre National de la Recherche Scientifique), by Observatoire de Paris and by the Institut d´Astrophysique de Paris.
Attention
: Ce serveur a été mis en place avec l'aide du Ministère de l'Education Nationale, du CNRS et du CNES. Tout usage des données diffusées par ce serveur nécessite
l'accord de l'IMCCE
.